Smart Strap Block
(Cable & Strap Lock)
Looking for locked-in strap security but don't want to mod out a fleet of instruments? Just pick up a set of IVU Smart Strap Blocks, and your guitars and basses are as good as locked, with no permanent modifications to your vintage electrics and precious acoustics. IVU Smart Strap Blocks slip over your existing straps and buttons to supply all-night protection from accidental drops, slips, and releases. And given their affordable cost, you can pick up several sets of Smart Strap Blocks for the price of a set of traditional locks. One additional feature we like is the cable channel, which anchors your cable to your bottom Smart Strap Block and keeps things tidy underfoot. For the top Smart Strap Block, it can be the pick holder. If you're looking for an alternative to traditional locks and bottle washers, we highly recommend IVU Smart Strap Blocks.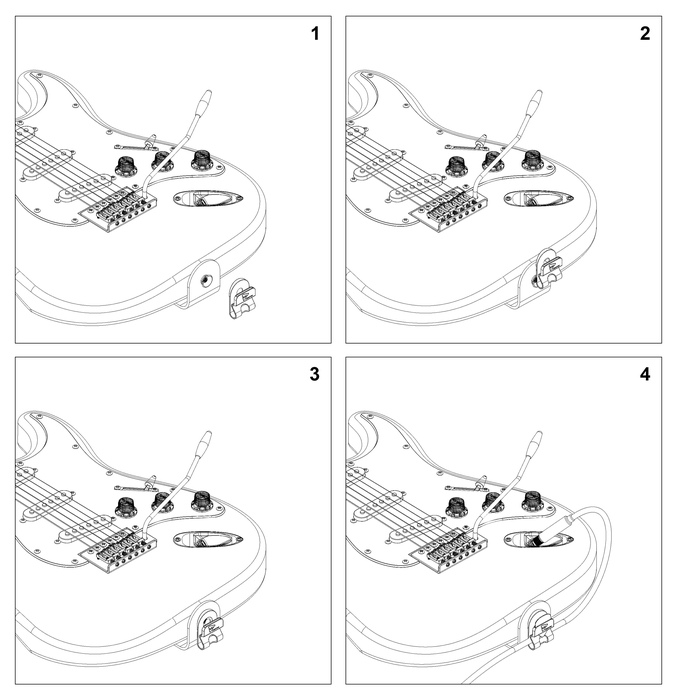 Features:
・Protection against drops and slips.
・Cable clip security.
・Pick holder.

・1 Pairs: secures one guitar, bass, or acoustic.
・Slips easily over your existing strap and buttons.
・No guitar modification required.
・Can be reused across multiple instruments.